Arias Tennis Wizard One
Playing Against People You Know Well
This lesson, on how to play tennis against people you know well, comes from Jim Grabb. Below is a brief summary of some of Jim's tremendous professional career highlights.
Career high ATP singles ranking: 24; career high ATP doubles ranking: 1.
Winner of two ATP singles titles and 23 ATP doubles titles.
Finished in top 100 in ATP tour world singles rankings eight out of nine years from 1986 to 1994.
Career singles wins over Andre Agassi, John McEnroe, Ivan Lendl, Stefan Edberg, Matts Wilander, Todd Martin, and Brad Gilbert.
1993 playing member of U.S. Davis Cup team.
1992 winner of U.S. Open Doubles Championships (with Richey Reneberg).
1992 finalist of Wimbledon Doubles Championships (with Richey Reneberg against John McEnroe and Michael Stich). This was the longest doubles final ever played at Wimbledon.
1989 winner of French Open Doubles Championships (with Patrick McEnroe).
1989 winner of year-ending Nabisco Masters Doubles Championships (with Patrick McEnroe).
Sometimes the most difficult matches are the ones against the people you know best. Playing against someone you don't know is easy, there's no personal baggage on the way in, and hopefully, if everyone behaves, none on the way out. But when you have to play against someone you know well, something seems to change. You tighten up, stress out, and forget how to do the things that are usually routine.
People you know well generally fall into one of two categories: those you like a lot and those you don't like a lot. If you don't play well against people you like a lot, you have to figure out what is making you play poorly. It might be that even though you are friends, certain parts of your relationship are, dare I say, competitive. If this is the case, recognize it, and move to the paragraph below on competing against people you don't like. If the "weird-competitive" thing is not what's preventing you from playing well, however, consider the possibility that you are afraid of beating your friend because it could make her feel lousy. You're lightening up, which means she might get a few more games and maybe even sneak out a win. But is that outcome fair to you? Equally important, is it fair to her? I remember once not bringing my "A-game" out to a match with a friend of mine. When he realized it, he went berserk. He wasn't out there just to win; he was out there to compete. And for the match to be of any use to him, he had to be able to get an honest, objective gauge of how his skills were progressing. By not playing hard, I was giving him a false sense of security. After that experience, I never let up again. Do your friends a favor, play as hard as you can. Both of you will benefit.
Playing against people you don't like is a bit trickier, but let's try to demystify the experience. When the opponent is someone you don't like, you tend to press or push too hard. As a result, you get out of sync because you want to win so badly! It might be a little more complicated than this, but the bottom line is that you are more worried than usual about the outcome. And the more worried you are about the outcome, the less able you are to focus on the present, which is when the important stuff is happening. When you realize that you're out of sorts because you can't bear losing to "this jerk," it's time to adopt the same remedy you would for choking, or losing your concentration: go back to the basics. Return to your personal remedies, the ones you know will get you back to your comfortable playing rhythm. Breathing is a good one for me. When I go "off," I try to concentrate on how I'm breathing. Just paying attention to it usually calms me down. Smiling seems to work also. Then I go to my physical keys. To make sure I serve well, I think "up." You might think "smooth tossing arm." I use "elbows in front" for the volley and "move forward" for my return. These are the keys to my game, the things that take my thoughts away from the outcome so that I can refocus on what I'm doing now. Take some time to figure out which keys work for you.
So the next time you're worried about having to play someone you know well, take a bit of time beforehand to understand the dynamic. You might be ambivalent about winning, or you might be overly worried about winning. Whichever the case, go back to the basics, focusing on the things that will help you play your own game.

Send your questions to the

---
Return To Wizard Home | Next >
Programs


The SCJTL Summer Tennis League an inclusive "playing" experience for all junior tennis participants. Since 1997 the SCJTL Summer Tennis League has offered all participants the opportunity to play on teams on a league that emphasizes fun, fitness and friends.
Tennis Lessons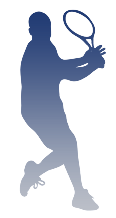 Joe Arias is available for a full range of tennis lessons and personal coaching services. Private and group lessons for all ages and levels. Specialist in tennis biomechanics corrections and improvements, game style enhancement, singles and oubles training .
Find Out More About Tennis Lessons
SCJTL Training Centers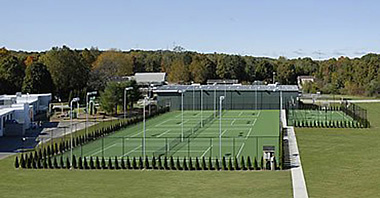 The SCJTL Training Centers are learning and skill development facilities. Kids and adults learn and improve tennis skills thru SCJTL Personal Coaching Services and SCJT Player Development programs.
Find Out More About SCJT Training Center
SCTEF

Suffolk County Tennis and Education Foundation, Inc. (SCTEF) is a New York State, non profit corporation and Federal 501(c)(3) created in 2003, with the purpose of providing athletic, educational and charitable activities to all Suffolk County residents regardless of age, ability or socio-economic status.