Experience the world of Tennis with Us
Arias Tennis Corp. is a tennis service provider in Suffolk County, New York.Our goal is to bring tennis to juniors and adults through lesson programs and playing leagues for all ages and levels. We believe in a truly professional commitment by meeting the needs of all of our participants by designing our programs and services to provide the quality management, flexibility and inclusiveness, they desire.
It is this approach which has given Arias Tennis Corp. an outstanding reputation in the tennis industry and has played an integral part in the increased popularity of tennis on Long Island.
About Joe Arias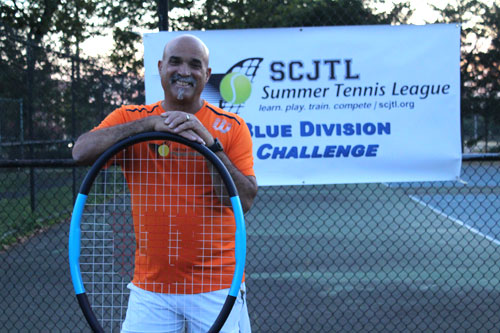 USPTA Certified Tennis Professional - USTA National High Performance Coach
President - Arias Tennis Corp
Founder and Executive Director - Suffolk County Junior Tennis League
USTA National Coaching Development and Education Faculty Member
United States Professional Tennis Association Certified Elite Tennis Professional & Specialist in Competition Player Development
Tennis is the best individual sport in the world! It brings together every aspect of the mind, body, heart and soul of a player. A one-to-one gladiatorial sport providing ,a platform, a rite of passage, a mirror for the player, a passion, the ultimate game. "I love tennis! I believe tennis offers enjoyment for everyone at all levels and approach each lesson convinced that everyone can learn to play and enjoy it as much as I have."
SCJTL Training Centers

SCJTL Training Center
The SCJTL Training Center is a learning and skill development facility. Kids and adults learn and improve tennis skills thru SCJTL Personal Coaching Services and SCJT Player Development programs. SCJTL Player Development Coaches are professionally Certified and meet SCJTL standards for teaching and training tennis players.
Programs


The SCJTL Summer Tennis League an inclusive "playing" experience for all junior tennis participants. Since 1997 the SCJTL Summer Tennis League has offered all participants the opportunity to play on teams on a league that emphasizes fun, fitness and friends.
Tennis Lessons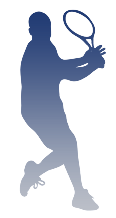 Joe Arias is available for a full range of tennis lessons and personal coaching services. Private and group lessons for all ages and levels. Specialist in tennis biomechanics corrections and improvements, game style enhancement, singles and oubles training .
Find Out More About Tennis Lessons
SCJTL Training Centers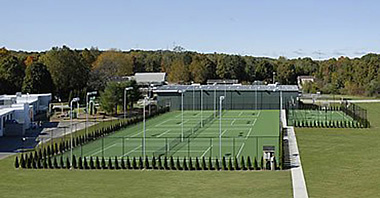 The SCJTL Training Centers are learning and skill development facilities. Kids and adults learn and improve tennis skills thru SCJTL Personal Coaching Services and SCJT Player Development programs.
Find Out More About SCJTL Training Center
SCTEF

Suffolk County Tennis and Education Foundation, Inc. (SCTEF) is a New York State, non profit corporation and Federal 501(c)(3) created in 2003, with the purpose of providing athletic, educational and charitable activities to all Suffolk County residents regardless of age, ability or socio-economic status.