More About Joe
Tennis is the best individual sport in the world! It brings together every aspect of the mind, body, heart and soul of a player. A one-to-one gladiatorial sport providing, a platform, a rite of passage, a mirror for the player, a passion, the ultimate game. "I love tennis! I believe tennis offers enjoyment for everyone at all levels and approach each lesson convinced that everyone can learn to play and enjoy it as much as I have."

President - Arias Tennis Corp. founded 1996
Executive Director - Suffolk County Junior Tennis League founded 1997
Director of Tennis - Suffolk Y JCC 7-2012 to present
Master Tennis Professional - Sportime Kings Park and Quogue 1998 to present
Center Moriches High School Boys and Girls Varsity Tennis Coach - 2012 to present
School Tennis Coach Trainer and League Consultant November 2007 to present
Director of Tennis and Head Tennis Professional - Port Jefferson Country Club 1999 to 2010
United States Tennis Association (USTA):

Coach Education and Development National Faculty Member starting 2006 to present.
National Welcome Back To Tennis Specialist starting 2006 to present.
National 10 and Under Tennis Specialist starting 2007 to present.
USTA Provincial Umpire 2008

Special Olympics North America National Tennis Coaches Training Faculty Member starting March 2008 to 2010
Wilson Tennis Advisory Staff member 1998 to present.
USTA/Eastern Section
Tennis Clinician 1998 to present
Suffolk County School Tennis Coordinator starting June 2006 to present
Junior Team Tennis Suffolk County Regional Coordinator starting May 2006 to present.
Committees:
Collegiate Tennis Committee Chairman 2005 to 2009
Junior Team Tennis Committee Member 2006 to 2011
USTA/Eastern Section Long Island USA Team Tennis Coordinator - 1998-1999
Certified NTRP Verifier 1998 to 2003
Board Memberships:
Current:
Former:

USTA/ Eastern Long Island Region Board Member
Suffolk County Delegate 1997 to 2002, 2009 to 2012.
USTA Eastern Section Suffolk County District President 2008 to 2012
USPTA Suffolk County Delegate 2000 to 2001
Intercollegiate Tennis Association Advocate 2005 to 2009
Certifications
United States Professional Tennis Association (USPTA):

Certified Pro 2 1997
Certified Elite Professional 2003
Court Maintenance Workshop
Pro Shop management Workshop
Specialist in Competition Player Development 2009

United States Tennis Association (USTA):

NTRP Verifier Workshop
USTA School's Program Clinician
USTA Coach Education and Development National Faculty Member
USTA National 10 Under Tennis Specialist
USTA High Performance Coach 2009

New York State Certified Varsity Tennis Coach:
Miscellaneous Certifications:
American Sports Education Certified in coaching youth tennis.
Extensive training in numerous tennis related fields.
Tennis Awards
USTA/Eastern Section Volunteer of the Year 1997
USTA Long Island Region Community Special Service Award 2001
USTA/Eastern Section Clinician Award 2002
USTA Eastern Section NJTL Chapter of the Year 2004
USPTA Industry Excellence Award 2006
Youth Enrichment Services (YES) Community Tennis Award 2008
Town of Islip Citation for Community Service 2008
USTA Eastern Section Member Organization of the Year 2008
USTA National No-Cut High School Coaching Team award 2014
Organizational Accomplishments
Effectively represented Suffolk County as member of USTA Long Island Regional Board.
Increased area participation in tennis promotions and initiatives.
First to activate USTA Eastern Section District by organizing the USTA Suffolk County District Board (2008).
Identified and developed relationships with organizations important to development of tennis on Long Island

Community groups
Tennis professionals
Tennis industry:

Clubs
Retailers
Service industry

School Districts

Administrators
Coaches
PE Staff
Parent Teacher Association

Collegiate tennis

Administration
Coaching staff
Players

Public

School parents
Adult tennis enthusiasts
Junior and adult competitive players

Founded Arias Tennis Corp.

Professional lesson services
Facility management
Web service through website www.ariastennis.com.

Information resource for Suffolk County tennis information.
Monthly e-mail announcements sent to e-mail list.
SCJTL website www.scjtl.org.

SCJTL eTennis Center

USTA Member Organization

USTA Team Tennis participating site
USTA Community Tennis Association
USTA National Junior Tennis League Chapter

Member Tennis Industry Association

Development and administration of the Suffolk County Junior Tennis League.

Identified and addressed need for tennis accessibility and programmin
Developed structure, policy, training management of staff.
Designed SCJTL to be an effective component and connection to USTA pathway programs.
Development of the SCJTL School Tennis Initiative.
Formation of local Non-profit 501C3 tennis and education foundation Suffolk County Tennis & Education Foundation
Assisted and coordinated numerous tennis events:

Developed Junior Varsity Workshops with collegiate tennis team.
Developed visiting tennis pro program for school tennis teams.
Established TIA Tennis Welcome Centers throughout Suffolk County.
Revived the Suffolk County Boys Varsity Tennis Awards Dinner
TD Waterhouse Cup Chps Award Presentation
Play Tennis America events
Compete in the Parks tournaments
Long Island and Suffolk County Tennis carnivals
USA Tennis Rock & Rally NYC 2002-03
Programs


The SCJTL Summer Tennis League an inclusive "playing" experience for all junior tennis participants. Since 1997 the SCJTL Summer Tennis League has offered all participants the opportunity to play on teams on a league that emphasizes fun, fitness and friends.
Tennis Lessons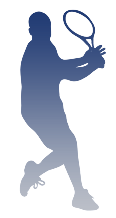 Joe Arias is available for a full range of tennis lessons and personal coaching services. Private and group lessons for all ages and levels. Specialist in tennis biomechanics corrections and improvements, game style enhancement, singles and oubles training .
Find Out More About Tennis Lessons
SCJTL Training Centers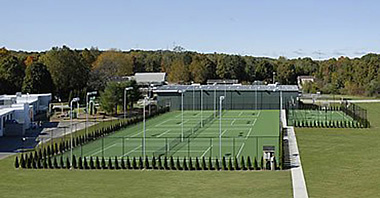 The SCJTL Training Centers are learning and skill development facilities. Kids and adults learn and improve tennis skills thru SCJTL Personal Coaching Services and SCJT Player Development programs.
Find Out More About SCJTL Training Center
SCTEF

Suffolk County Tennis and Education Foundation, Inc. (SCTEF) is a New York State, non profit corporation and Federal 501(c)(3) created in 2003, with the purpose of providing athletic, educational and charitable activities to all Suffolk County residents regardless of age, ability or socio-economic status.